Who is the Prime Credit Group for?
This aggressive 4-month program is for you if you need the experts to dispute negative items off your credit report.
If you need under 15 negative items removed across all 3 bureaus.
If you have less than 1 major derogatory remark ( ex. repo, eviction)
If you need a tidy-up before a house closing
If you recently had your credit ran
If you need the experts to handle the job
if you are in a rush needing an expert to specialize on a collection
What can you expect from us?
> Knowledge
> Availability
> Diligence
> Excitement about your growth!
> A-Team Fighting for You!
> Personalized Plan of Action
What do you gain after being enrolled in Prime Credit Group?
> Monthly Analysis of Credit Report
> Community
> Removal of negative items stopping approvals
> Credit Dispute Management Team
> Acess to higher funding
> Acess to lower APR
> Home & Car Loan Approvals
> 15 negative Items & 25 hard inquiries skillfully disputed for removal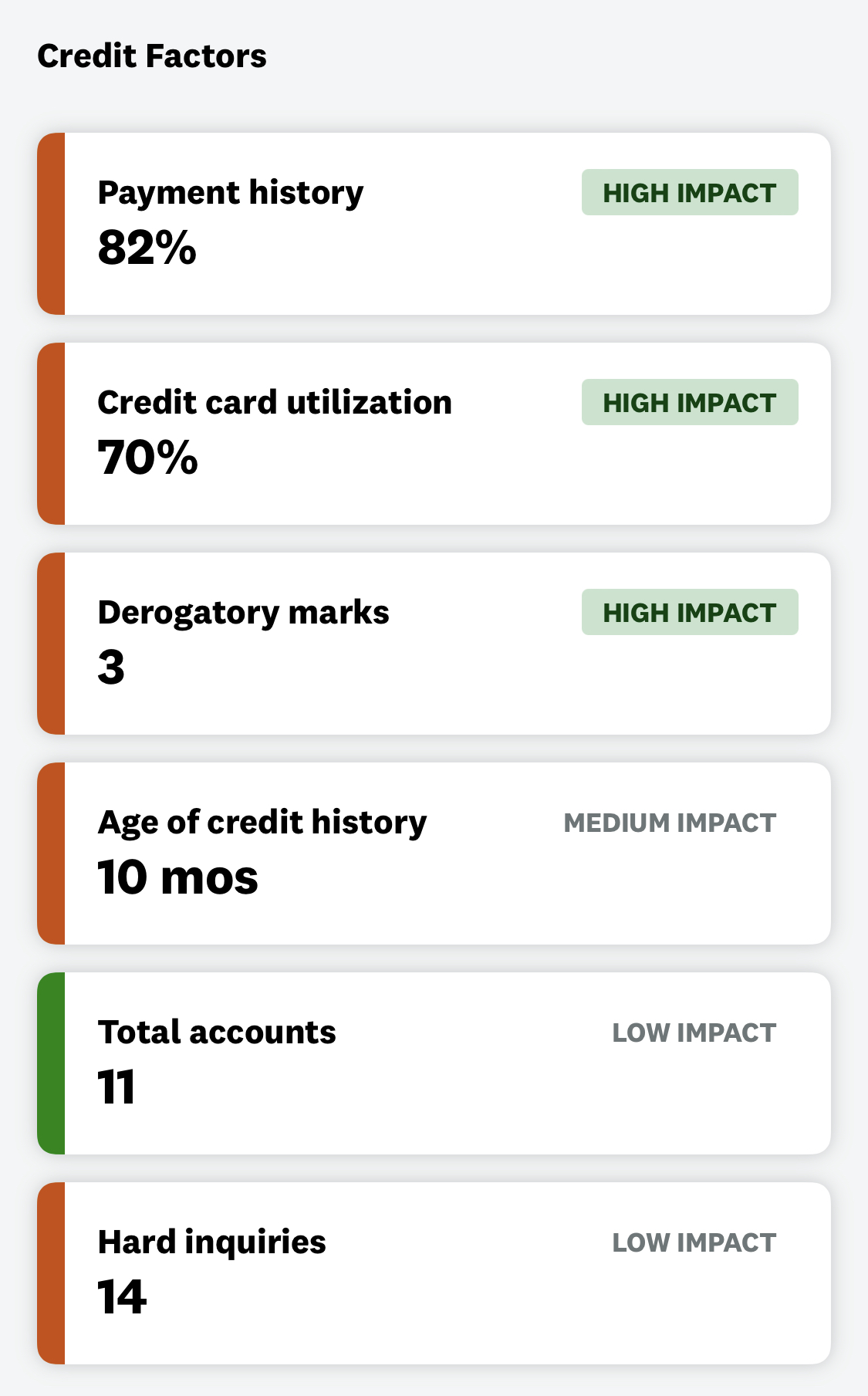 How many negative items do you have?
If you are wondering how many negative items you have, visit your Credit Karma app, select "Equifax" or "TransUnion" scroll down until you see credit factors (as shown) You add up all derogatory marks, hard inquiries, and late payments, and any major collections (bankruptcy repo, etc.)
This client had 8 DM ( 5 Late payments + 3 collections) + 14 Hard inquries
Repeat for all bureaus.
If the total exceeds 15 DM or HI exceeds 25 across all 3 bureaus, Join Golden.
Need more help? Want the VIP treatment?
This is the program for those suffering from major credit issues such as excessive collections, bankruptcy, evictions, repossessions, and derogatory remarks of this nature. We got you covered.
Golden Credit Group
$1,650.00
Buy now